Learn How to Buy Your Own Home and Stop Paying Rent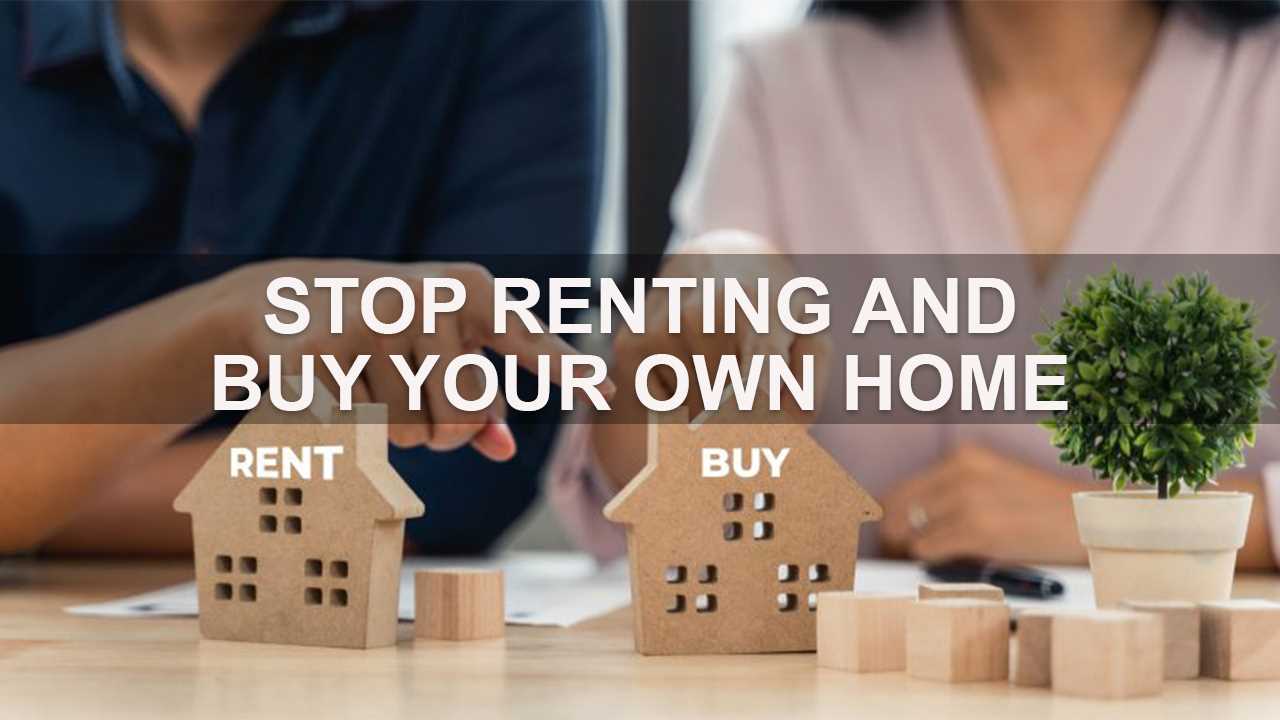 If you're like most renters, you feel trapped within the walls of a house or apartment that doesn't feel like yours. How could it when you're not even permitted to bang in a nail or two without a hassle. You feel like you're stuck in the renter's rut with no way of rising up out of it and owning your own home.
Well don't feel trapped any more! A new FREE Special Report entitled "How to Stop Paying Rent and Own Your Own Home" has already helped dozens of local renters get out from under their landlord's finger, and move into a wonderful home they can truly call their own. You can make this move too by discovering the important steps detailed in this FREE Special Report. It doesn't matter how long you've been renting, or how insurmountable your financial situation may seem. With the help of this report, it will become suddenly clear to you how you really can save for the down payment and stop wasting thousands of dollars on rent.

1. You can buy a home with much less down than you think. There are some government programs (such as the first time buyer programs) to help people get into the housing market. You can qualify as a first time buyer even if your spouse has owned a home before as long as your name was not registered. Ensure your real estate agent is informed and knowledgeable in this important area and can offer programs to help you with your options.

2. You may be able to get your lender to help you with your down-payment and closing costs. Even if you do not have enough cash for a down-payment, if you are debt-free, and own an asset free and clear (such as a car), your lending institution may be able to lend you the down-payment for your home by securing it against this asset.

3. You may be able to find a seller to help you buy and finance your home. Some sellers may be willing to hold a second mortgage for you as a "seller take-back". In this case, the seller becomes your lending institution. Instead of paying this seller a lump-sum full amount for his or her home, you would pay monthly mortgage installments.
 
To order a FREE Special Report, visit www.michaelpetersrealty.com or order your FREE copy of this report by calling Mike at 949-734-0828. You can call any time, 24 hours a day, 7 days a week.
Get your free special report and stop wasting thousands of dollars on rent NOW.