Homesellers Know to Get the Right Price of Your Home
Thursday, December 1, 2022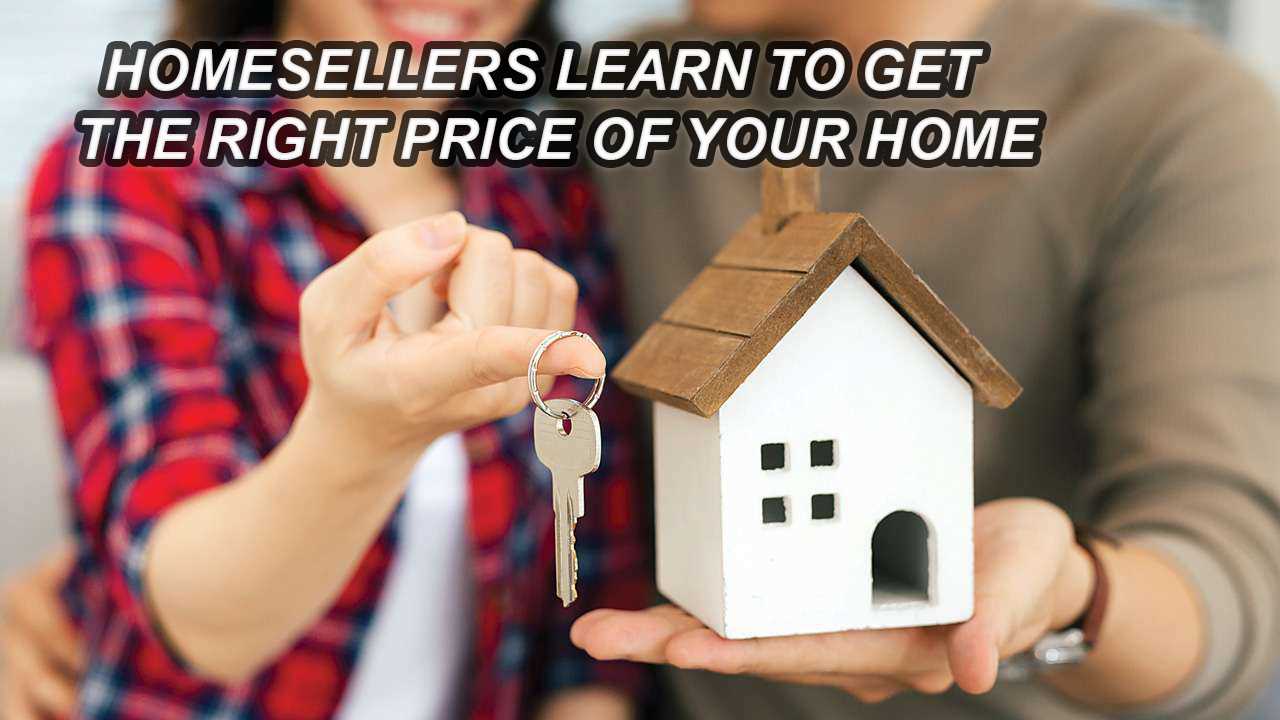 When you decide to sell your home, setting your asking price is one of the most important decisions you will ever make. Depending on how a buyer is made aware of your home, price is often the first thing he or she sees, and many homes are discarded by prospective buyers as not being in the appropriate price range before they're even given a chance of showing.
Your asking price is often your home's "first impression", and if you want to realize the most money you can for your home, it's imperative that you make a good first impression.
This is not as easy as it sounds, and pricing strategy should not be taken lightly. Pricing too high can be as costly to a homeseller as pricing too low. Taking a look at what homes in your neighborhood have sold for is only a small part of the process, and on it's own is not nearly enough to help you make the best decision. A recently study, which compiles 10 years of industry research, has resulted in a new special report entitled "Homesellers: How to Get the Price You Want (and Need)". This report will help you understand pricing strategy from three different angles. When taken together, this information will help you price your home to not only sell, but sell for the price you want.

1. Clearly Overpriced:
Every seller wants to realize the most amount of money they can for their home, and real estate agents know this. If more than one agent is competing for your listing, an easy way to win the battle is to overinflate the value of your home. This is done far too often, with many homes that are priced 10-20% over their true market value.

This is not in your best interest, because in most cases the market won't be fooled. As a result, your home could languish on the market for months, leaving you with a couple of important drawbacks:
• your home is likely to be labeled as a "troubled" house by other agents, leading to a lower than fair market price when an offer is finally made.
• you have been greatly inconvenienced with having to constantly have your home in "showing" condition . . . for nothing. These homes often expire off the market, forcing you to go through the listing process all over again.

2. Somewhat Overpriced:
About 3/4 of the homes on the market are 5-10% overpriced. These homes will also sit on the market longer than you want. There is usually one of two factors at play here: either you believe in your heart that your home is really worth this much despite what the market has indicated (afterall, there's a lot of emotion caught up in this issue), OR you've left some room for negotiating. Either way, this strategy will cost you both in terms of time on the market and ultimate price received.

To order a FREE Special Report, visit www.michaelpetersrealty.com or to order your FREE copy of this report call 949-734-0828. You can call any time, 24 hours a day, 7 days a week.

Get your free special report NOW to learn how to price your home to your maximum financial advantage.